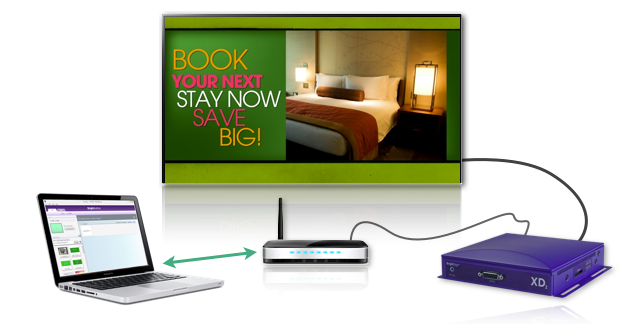 The Origin Pro
digital signage solution
from Origin Digital Signage is a cost-effective option that's ideal for "owner-operators" of a single-unit franchised restaurant or anyone looking for
food court digital signage
. This particular digital signage product provides your customers and clients with highly developed content that is designed to influence their purchasing decisions. It's ideal for when you are trying to sell new menu items or update your customers on new promotions!
Origin Pro Digital Signage Features consist of:
Being Windows based
Being a desktop software application
No monthly fees
The ability to update your menus in real time
Being able to avoid the cost, delay and frustration of printing new graphics
The ability to control inventory, create specials or introduce new items quickly and easily
Origin Pro is part of Origin Digital Signage's wide range of digital signage products. When you are owning and managing your business, time is not something you have a lot of. Let Origin handle all of your digital signage needs. From concept, to installation, to configuration, training and support, Origin will guide your through the process.
We create digital signage solutions that are custom to you and your business. We know how important consistent branding is across all platforms. You will no longer have to waste time or money on printing and swapping graphics or banners. You can instantly change your menu in real time. If technology isn't your strong suit, then we can train you on how to use your digitals signage content management system to get the most leverage.
Contact Origin Digital Signage for more information on how we can help you today!