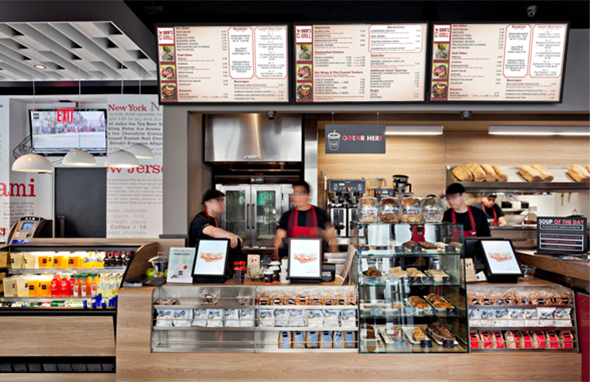 High-impact food court digital signage is a surefire way to help your business get an edge over the competition, especially in the foodservice industry. With so many options to choose from, attracting customers to your restaurant is vital.
Origin Digital Signage, a leader in digital signage and digital boards, provides the latest in digital signage technology allowing you to keep lines moving, create a consistent brand experience for your customers, and also lets your customers know you care with visual statements that add convenience and impact to their fast-food shopping break. Digital signage for the foodservice industry has been known to increase foot traffic, build the image of your eatery, grow your business and boost profits.
Take advantage of the power of digital signage and choose from any of our Origin's products. Whether you are a single unit restaurant or a chain, having food service digital signage for your food court concession can make a difference!
Our food court digital signage can be used for:
Welcome displays
Menu boards with listings and updates of dining specials
Special events announcements
To see our digital signage displays in action, browse our example gallery! 
All of our digital signage comes with easy to use software that allows you to update your digital signage in real time. You can add, change and delete menu items quickly. And best of all, you no longer have the frustration of ordering or waiting for new graphics and banners to be printed.