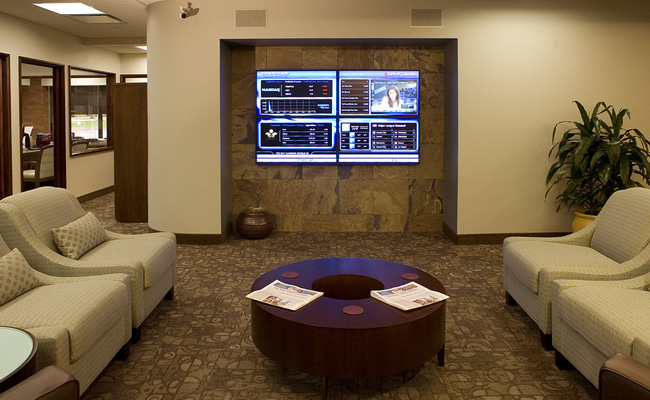 Corporate digital signage 
around your work environment is the best way to spread your companies goals and values to your customers and your employees. Let Origin Digital Signage – a leader in digital signage and digital signage display systems – help you transmit your company's mission and vision. You can find leading-edge digital signage and displays and other
hardware
among our wide array of
digital signage products
 that help corporations dynamically and strategically communicate with current clients, potential customers and employees.
Maximize your corporate messages with inter-office signage, conference room displays, trade show product boards, displays and signs. We offer a wide range of
services
from configuration to installation, so we can provide you with a digital signage solution that will fit all of your needs without breaking the bank.
Our Corporate Digital Signage Options include:
Conference room displays
Professional signage for lobbies and board rooms
Building directories
Employee break room/cafeteria TVs and displays
Trade show product boards, displays and signs
To see our digital signage displays in action, browse our example gallery!
We understand that not everyone is gifted with intricate technology. That's why at Origin Digital Signage we take the time to give you hands on training on how to use our software and make the most out of your new digital signage. Most of our software can feature promotional videos and can display rotating graphics that reinforce your companies brand and mission statement.