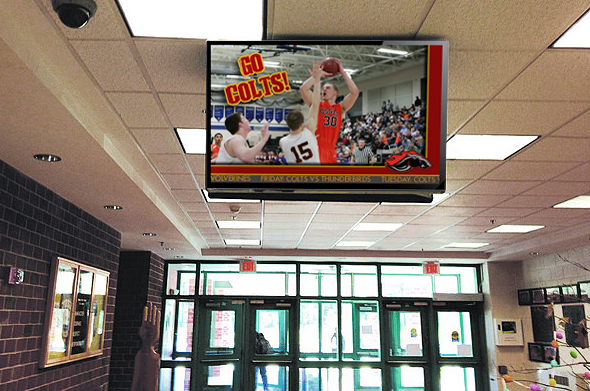 Education Digital Signage helps transmit information is crucial in schools, colleges, universities and other educational institution. Let Origin Digital Signage – a leader in digital signage and digital signage display systems – assist you in getting your message across to students, parents, teachers and other school personnel quickly and efficiently.
Digital signage has become a standard in American education, with the industry dedicated to developing innovative and advanced educational display solutions to rapidly disseminate school information and create cutting-edge learning environments that help students and attract faculty and benefactors. Choose from our vast array of digital signage solutions for schools and universities.
Education Digital Signage includes:
Campus information digital signage
Lecture hall displays
Instructional classroom aids
Calendar and events boards
School district outdoor information signage
Emergency alert systems
To see some examples of our digital signage solutions, browse our gallery page! 
Keep in mind our digital signage products can be used in numerous applications other than for educational purposes. If you are a business owner than look through our markets to see how we can help you with your marketing and advertising needs.
What makes us stand out amongst our competition is the fact that we just sell you items and walk away. We are with you for every step of the project from management to development, to training and configuration and installation! Our services are unparalleled in the signage industry. We can meet all of your needs and stay within your budget!